Start Designing Today with Pattern Workshop's PDF Sewing Pattern Design Course
CREATING PDF PATTERNS: FROM SKETCH TO SALE
Join the hundreds of students who have learned to sketch, draft, modify, grade, tile and market their PDF sewing pattern designs in this interactive, online course.
Coming soon: Installment payment plans! Subscribe to the Baste + Gather newsletter to find out when this option is available!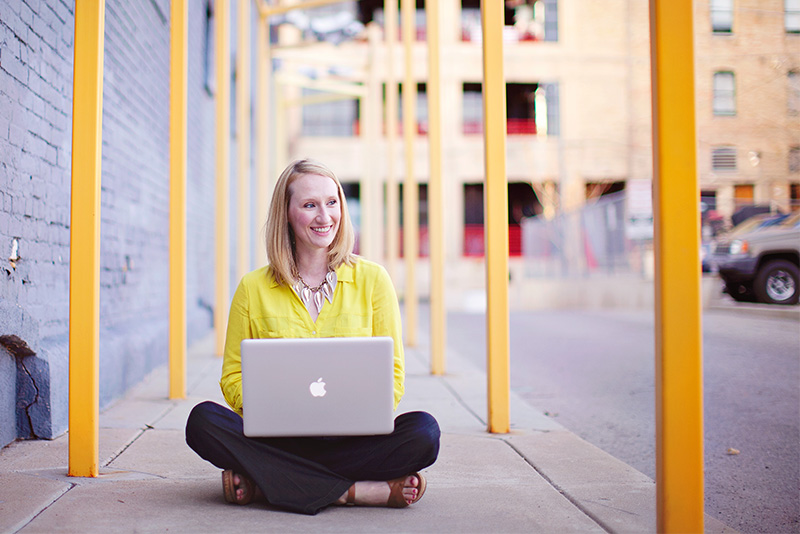 Have you dreamed of creating your own PDF sewing patterns? How about starting your own business selling patterns from the comfort of your home?
For many years, the process of creating technically accurate and beautiful PDF sewing patterns was a best-kept secret of only a few well-known designers. But thanks to Pattern Workshop, you can now learn the tools to start your own PDF sewing pattern design business (or just design them for yourself and your family!).
The course starts with an introduction to Adobe Illustrator and individual video tutorials on all the essential tools you'll need to get started. Then, more advanced videos will show you exactly how to use your skills to draft, modify, grade and tile your patterns. Next, you'll learn to digitally draw gorgeous technical illustrations for your pattern cover and instructions, and you'll put it all together in InDesign to create an attractive, user-friendly layout.
Finally, you'll learn to navigate the testing process, market your patterns, set up shop and create an affiliate program. You'll even get lots of printable checklists, cheat sheets and templates to give you a jump-start on launching your pdf sewing pattern business.
Think you might want to have your patterns printed on paper in the future? The course includes a bonus lesson on how to make that happen, too!
WHAT ARE STUDENTS SAYING?
HOW DOES IT WORK?
29 online lessons
50 online video tutorials
500+ minutes of video instruction
20+ printables and downloadable templates
Standard measurements for misses, children, plus and men
Students-only Facebook group with 200+ designers ready to help
Mobile/tablet compatible
Hundreds of students – both aspiring and well-established designers – have used Lauren's step-by-step method to create their first PDF sewing patterns OR to improve upon their current processes. Whether you're just sketching ideas and have never used Illustrator, or if you're a well-known designer with several patterns under-your-belt, this course can dramatically speed your production time (and fun!) so you can release more patterns…with less frustration. Click here to view the full course outline. 

WHO SHOULD TAKE THIS COURSE?
Aspiring designers who've never released a PDF sewing pattern but would like to start a pattern business
Designers who are simply "digitizing" paper patterns and want to draft in Illustrator instead
Established designers who want to streamline their production process and take the drudgery out of drafting, grading and tiling
Those interested in drafting, grading, tiling, illustration drawing and pattern layout for hire

WHAT DO STUDENTS NEED?
To be successful in this course, students need the following:
Adobe Illustrator (Version CC, 6, 5 or 4 – versions prior to 4 are not supported)
Adobe InDesign (Version CC, 6, 5 or 4 – versions prior to 4 are not supported)
Computer/tablet/mobile phone with internet access
No prior drafting or Illustrator/InDesign experience is required – the course starts at the beginning and teaches you everything you need to draft digitally. You will, however, either need prior manual pattern drafting experience OR a good pattern drafting textbook and a desire to learn. Lauren uses and recommends the Winifred Aldrich pattern drafting series (women's, men's and children's/infants'). The examples in the course are from Aldrich's children's book, but the principles can be applied to digital drafting for any body type. Students with a particular interest in drafting for women can purchase the women's block-making videos separately if further explanation is needed.
WHO IS LAUREN DAHL?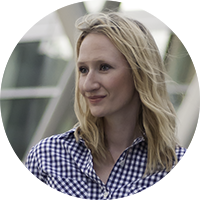 Lauren Dahl is the Janome-sponsored blogger behind BASTE + GATHER and the designer of Selvage Designs sewing patterns. She also teaches courses on digital pattern drafting on BurdaStyle.com. She lives with her husband and two young children in Portland, Oregon, and loves to sew, knit and travel.